A simple guide to running a remote math classroom
Teaching remotely is more than just replicating the physical classroom online. The real challenge is not which platform to use, but how to effectively use combinations of digital tools to set up an online learning culture.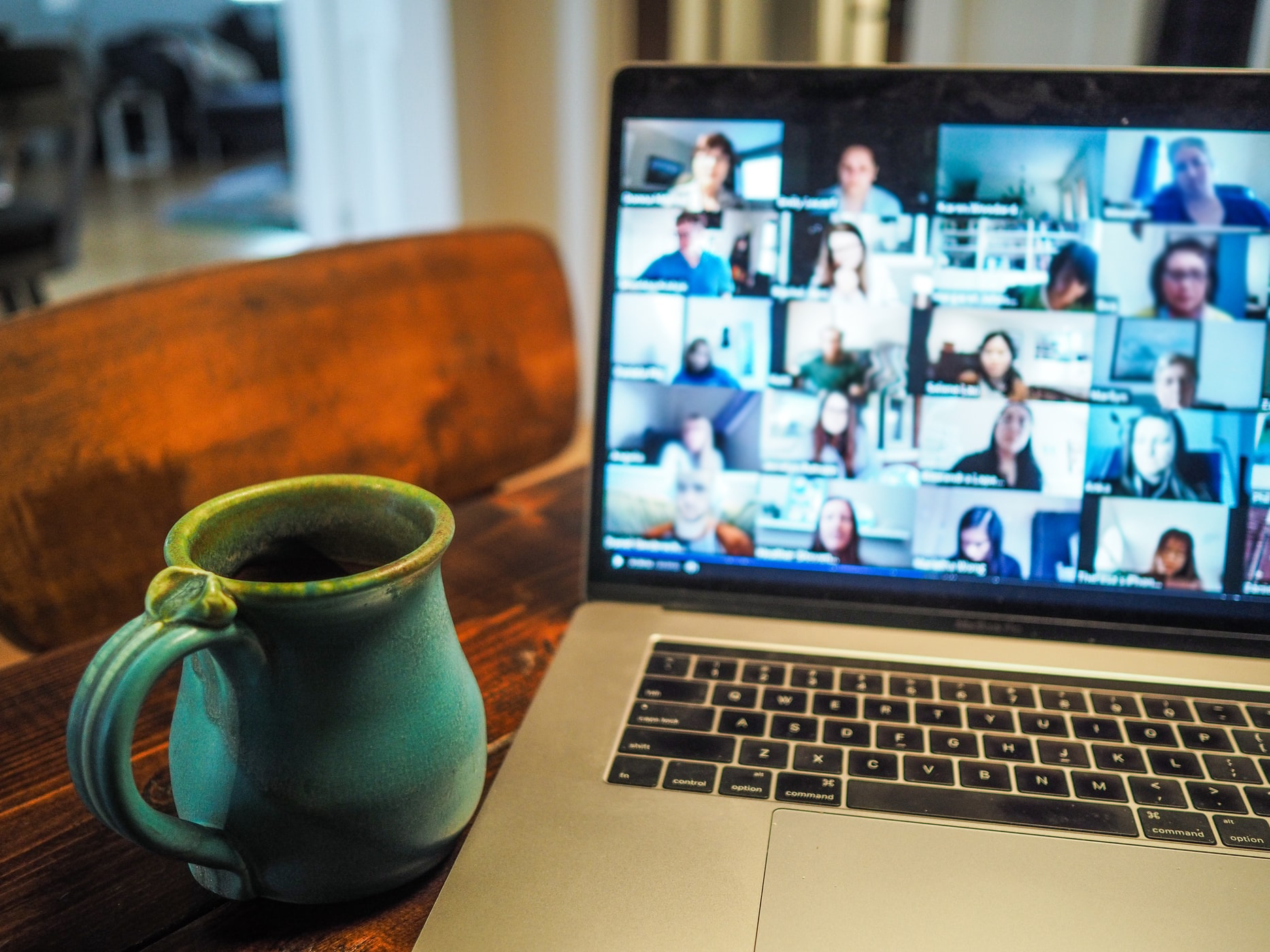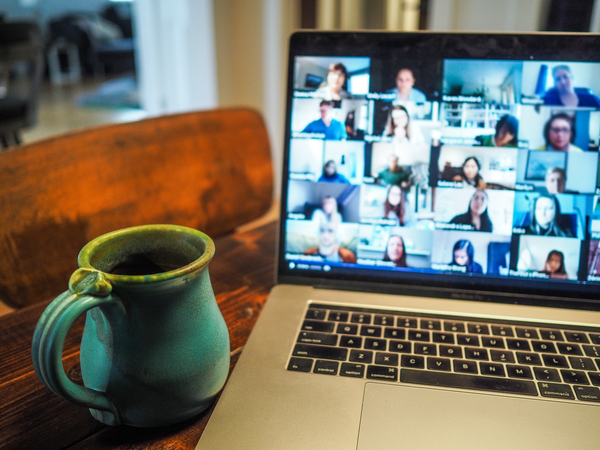 Watch the original global webinar run by our team when COVID-19 restrictions were in place.
Teaching remotely is more than just replicating the physical classroom online. The real challenge is not which platform to use, but how to effectively use combinations of digital tools to set up an online learning culture. We've put together a simple guide on how to get started:
1. Create and communicate a structured plan
Before you start your teaching online, it's ideal to first come up with a plan to share with your students (and their parents). If you're used to teaching in a physical classroom, take what you planned for the classroom and modify it to work online. Add live sessions to your schedule, add in online assignments, and remove the things that don't seem realistic to go over in an online environment. Keep this schedule somewhere accessible to your students, and also share it with parents if you can, to keep them in the loop.

Remember to also plan your personal schedule. Teaching online is different to teaching in-person - your planning isn't going to be as clear-cut anymore. Add in your breaks and remember to look after not only your students but yourself as well.

When you start your teaching, keep in touch with your students and check in on how they're going with their work. Let students know that even though they aren't physically handing in work, you're still tracking their progress. You can see when they're doing well, and you can step in when they need some extra help.
You may find that one of the hardest things about teaching remotely is not being able to see your colleagues. Reach out to your course teams, your department, coaches, and find ways to work together. There are so many tasks that can be split up across teaching teams to save time, so you can focus more of your time on communicating with students.
2. Communicate asynchronously
Find multiple ways to communicate with your students (and parents). Be mindful that both students and parents are likely receiving communications from other teachers so it's key to have important information available from as many channels as possible to ensure they don't miss it, whether it's through email, phone calls, messaging tools, or your LMS.
---
Here are the results of the poll we launched in our webinar:
Webinar Poll: Which structure do you anticipate will be the most challenging to replicate through online learning? (720 responses)
Assigning, collecting, and grading work - 30%
Providing feedback - 10%
Promoting and upholding class norms - 13%
Maintaining open communication - 5%
Facilitating live sessions - 25%
Supporting students' well-being - 17%
---
3. Set norms and expectations in live classes
Just like you would in a physical classroom,  it's important to set norms and expectations when you're holding live classes online.
Encourage students to follow expectations, and remind them about being appropriate. Let students know that everything they do during live sessions will be seen not only by the whole class but the teacher as well. It's possible that you're also recording the live sessions for students to refer back to later, so remind them when you start recording.
There are some useful functions in video conferencing platforms that you can use to your advantage. An example would be the hand raising feature in Zoom, which replicates a physical classroom setting where you can address their issue in-time, to ensure students don't feel like they're being left behind when they don't understand a particular concept.
Keep the rules and expectations that you set as a document that students can refer back to. You can add to and adjust this document as you go, by discussing with your students which rules are working and which needs to be revisited.
4. Create an engaging live learning environment
You want to create an online learning environment that's enjoyable and interesting for students, one that they want to come back to the next day. Turn your video on when you're holding live classes, smile and greet your students when they enter your class. Connect with them as you would normally in a physical classroom.
To keep things interesting in your live classes, you can add in something fun mid-lesson to create discussion among students, or re-engage students who are losing focus. This can be a slide that doesn't have to relate to the content that you're teaching, or mathematics at all.
Many web conferencing tools also give you the ability to annotate on-screen. Some conferencing tools, like Zoom, also have an option to pass the remote control - so you can give your students the annotating ability, and give them the opportunity to solve questions on-screen during the lesson. This way you're allowing your students to engage with the content, rather than just giving a lecture-style presentation.
5. Give clear directions in live classes
It's helpful to encourage students to work independently, either in groups or on their own, and the best way to get students producing work is to start it in class. In a live session, you can get students to jump on to a task while you're all together. You can split them into smaller groups so they can ask other students when they need some help, or check-in with each other to see if they're all on the right track.
Before you start the task, give clear directions for anything that can go wrong. Put all the information and expectations on a slide, make it as clear as possible, and consider the smaller details - Do students know what resources to use? Do they know how to navigate to the work? Encourage them to stick around if they need help getting started.

Before students leave class, give them a really concrete list of what you expect from them, and make it clear that there's work that they need to complete on their own. Include your office hours and how students can contact you between this session and the next session for extra help. Share this information not only on your slide at the end of class, but also on your messaging tool and/or LMS. Always make sure you follow through in the other ways that you communicate so the information is accessible to everyone.
As math teachers, we receive a lot of pressure to hit standards or cover all textbook content for the year, but it's also really important to have regular check-ins with students and see how they're feeling at different points in time. A good idea is to give your students sentence starters during class, and help them articulate what it is that they're feeling right now. Give them the option to also send this as a private message.
Once you get the responses from your students, look for trends. If a lot of students are feeling a certain way, maybe start the next live session with a community circle instead of a math warm-up. If you have individual students who are expressing their concerns, reach out to that student after class and let them know that you're there to help.
Let your students know that you're thinking about them - just because you're not sitting side-by-side doesn't mean that they're not being cared for.
6. Set up students to be independent learners with the right learning tools
It's great to leverage your digital curriculum and encourage independent learning among your students. Using Mathspace as an example - students are able to work on tasks on their own, and use hints, watch videos, or read the textbook lessons when they get stuck. Students are graded at each line of working out that they submit into their program so they know they're on the right track. This way, students are able to work independently at home even if their parents or siblings aren't there to help, and it also takes the load off you as a teacher as you don't have to grade this work constantly coming to you online.
A huge problem that we're facing is inequity and access to high-quality broadband internet. Some students may be sharing a single computer at home, some students may be accessing class resources on a phone hotspot, some students may not have internet at all. Keep in mind that these students deserve high-quality options right now, and we need to be flexible with the expectations we have for turning in work. You can have students take pictures of their handwritten work and text it to you, or when they're able to use data, you can have them email their work. We need to be understanding that there are a lot of unique situations for our students that we can and should cater to.
7. Close the loop with quick, data drive feedback

Instructor responsiveness and availability has been highlighted as a key predictor of online student satisfaction
Bolliger & Martindale, 2014
When students submit their work, the quicker they can get feedback, the better. In a traditional classroom setting, it's really easy for the teacher to quickly take a look at a student's work and give feedback. However, it's much more challenging when you're teaching online, especially if you're not utilizing a chat platform. It's key to be able to respond quickly so students are more engaged with you.
If you have a tool like Mathspace, you can see how much time they're spending on their work, how far they've progressed, what they've gotten right or wrong, and even go in to a problem that they've worked on, and see the exact steps they took to arrive at their final answer. It's really useful to incorporate a digital program that gives you these kinds of insights so you don't need to spend time figuring it out yourself.
Nevertheless, no matter how you run your remote classroom, the key thing to keep in mind is to be responsive and be available for your students.
A few things to remember
Keep a growth mindset
Teaching remotely is not going to be perfect from the start, don't be worried about sharing your challenges with your students, they'll be understanding.
Don't overdo it - keep lessons simple, ensure students know where to find course resources and how to contact you between live classes.
Perfecting online teaching takes time, experience and preparation. Take the pieces that you can, and use the tools that you're already using and that your students are familiar with.
Student-centered lessons will save you time and energy
Find things that empower students to be independent, to be curious. You will have more time to make meaningful connections, check in with students and give personal feedback.
Plan with your most vulnerable students in mind
There will be students who need additional support, students who have access to limited resources. Be prepared to be creative and flexible in the way that you assign and grade work.
Continue providing supports for IEPs:
extended time, scaffolds, chunked work, retakes, frequent checks for understanding, etc.
Extra resources:
Series of Remote Learning Webinars can be found at:
US: webinar.mathspace.co/us
AU: webinar.mathspace.co/
7 Step Guide: How to set-up a remote math classroom and other resources for teaching remotely:
US: mathspace.co/us/teachingremotely
AU: mathspace.co/au/teachingremotely