Inspiring Young Minds with the KIOSC Theta World Competition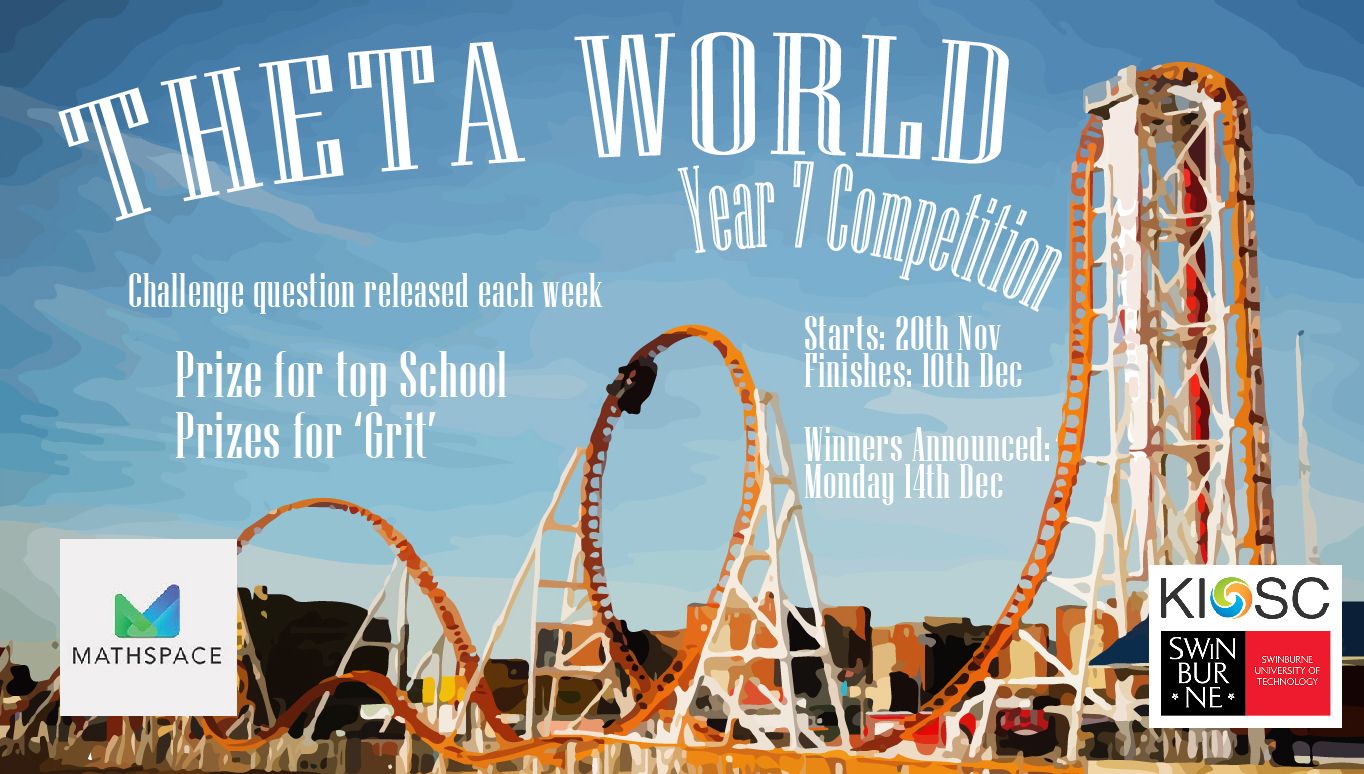 Mathspace is excited to announce that we have partnered with the Swinburne University of Technology's Knox Innovation Opportunity and Sustainability Center (KIOSC) and its partner schools to help facilitate their KIOSC Theta World competition.

KIOSC provides secondary school students with opportunities that excite and inspire them about STEM education and careers of the future. The Theta World competition is for Year 7 students who have worked under extreme duress with almost a full year of remote learning - a far cry from what most students experience in the first year of their secondary school life. By basing this problem solving competition within the context of a theme park, KIOSC aims to highlight a fun, creative application of mathematics in the real world.

After a challenging year, and a long period of lock down in Victoria, KIOSC are using this competition as an opportunity to help teachers diagnose gaps in student learning. The differentiated instructional tasks within the Theta World meet students at their level to help them progress through the competition, but also to help build confidence and belief in their capacity to succeed. What a great way to finish the year and prepare students for 2021!

Dr. Kulari Lokuge, the Director of KIOSC explained that, "during a pandemic they [teachers] have not had the opportunity to gauge where individual students are at. Missing out on the classroom learning environment has reduced personalised learning opportunities. The challenge for the teachers is to provide differentiated learning activities that cater for individual students. This is an opportunity to identify and support students learning through a fun and interactive manner."
The Theta World competition allows teachers to create a rich, carefully scaffolded problem-based learning experience for students.

How does the competition work?
Year 7 students within KIOSC's partner schools take part individually.
The competition runs for 3 weeks. Each week there is an application/problem solving type question that students need to work out.
To facilitate this, the KIOSC team create Custom Tasks on Mathspace to scaffold learning. Students complete the Mathspace tasks to develop understanding of mathematical concepts, then apply this understanding to the problems posed in their Theta World theme park.
Student responses to these problem solving tasks score towards the school total.

How does Mathspace help?
The KIOSC team has identified a number of key reasons why they chose Mathspace to maximise the impact of KIOSC's competition:
Teachers can use Mathspace to see the learning progression of students.
Teachers can easily identify knowledge gaps and then act on them.
Teachers can easily create differentiated tasks to ensure students are revising appropriate content that will build their mathematical confidence.
Students step-by-step working means it has the great capability to record students' learning activities, including the attempts, and percentage of accuracy.
It also has a wide range of questions that are suitable for Victorian curriculum.

We are looking forward to seeing the amazing work these students create.