Top Math Teachers in North America Recognized in the 2020 Esteemed Educator Awards
We recognize our top math educators of 2020 in North America.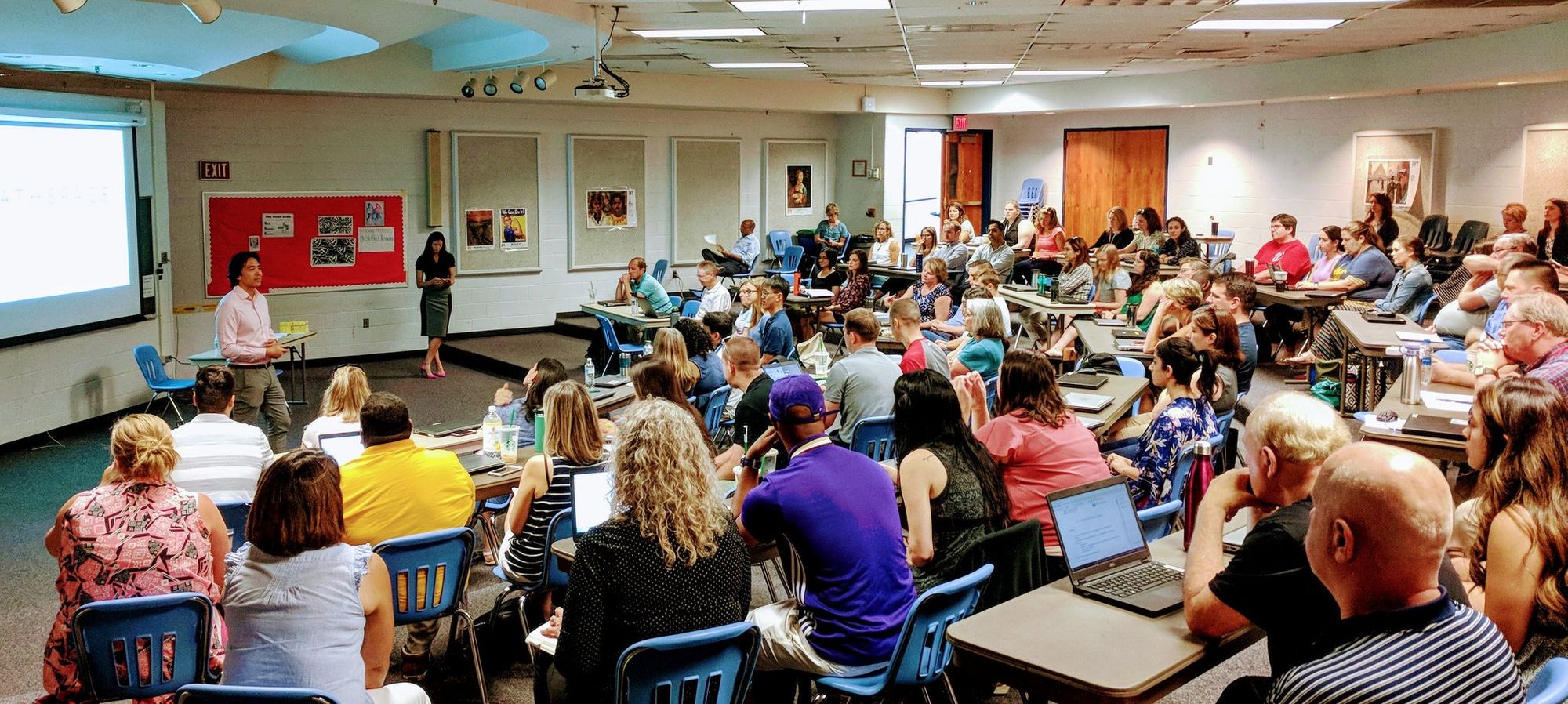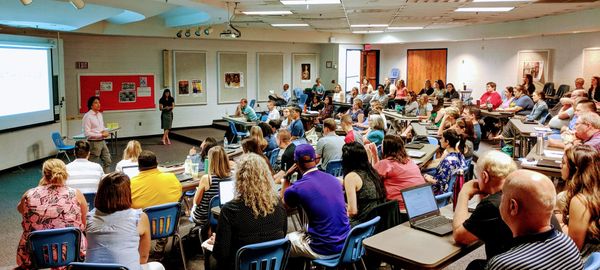 Three hundred and forty-seven teachers from across North America have been named Mathspace Esteemed Educators for 2020, recognized for their vision and drive to innovate mathematics education.

Building on the success of the Esteemed Educator program which started in 2018, and joining an impressive alumni, this year's winning teachers have shown exceptional determination and innovation in the face of adversity.

The second half of this year has challenged teachers across North America, and these finalists have demonstrated an outstanding commitment to integrating Mathspace's adaptive technology into the way they personalize each student's math journey, even whilst teaching remotely.

"Now in its third year, this award is evolving along with the education sector and with what is happening in the world around us. Mathspace is proud to support North America's leading math educators who are taking their teaching practices to the next level, even in some of the most challenging times" said Daniel Tu-Hoa, SVP Mathspace North America.

The 347 Educators come from across the US and Canada. Virginia was the state with the most awardees from Virginia (115), followed by New York (43) and California (29). The total list of states represented in this year's Esteemed Educator Award is listed below.

"At Mathspace one of our core values is continuous improvement. We are committed to continuous innovation of our product, and this year's Esteemed Educators will provide us with their valuable insights and input to ensure our customers' voice is always present in our product development" said Mr Tu-Hoa.

The 2020 Esteemed Educators have been invited to work closely with Mathspace as advisors, sharing their expertise and insights to shape future developments of the program.
Esteemed Educator States and Provinces

Arizona
Arkansas
California
Colorado
Connecticut
District of Columbia
Delaware
Florida
Idaho
Illinois
Indiana
Maryland
Massachusetts
Michigan
Missouri
New Hampshire
New Jersey
New Mexico
New York
North Carolina
Ohio
Ontario
Pennsylvania
South Dakota
Texas
Utah
Vermont
Virginia
West Virginia
Wisconsin
We'd like to share some quotes from our Esteemed Educators this year on why math education is important to them, and what they love about math:
In terms of educational reforms and innovations, learners don't need more or better. Many need different things. Their intensities and intelligences are so unique that even the most innovative classrooms aren't innovative enough. Therefore, it is our job, our challenge, our purpose to ensure the environments match their needs
Michael Buist, Casteel High School, Chandler, Arizona
I have the unique opportunity to teach my students math skills in 6th, 7th, and 8th grade. I am constantly amazed at the connections that the students make and the strategies that they use. I enjoy listening to their reasoning as they make deeper connections and build on their mathematical understanding.
Kristie Olsen, Camas County High School, Fairfield, Idaho


Teaching math is important to me because math is so important in the world we live in. It allows us to think critically and problem solve which are two essential skills in everyday life.
Kendra Baty, Loomis-Longwood Elementary School, Chicago, Illinois
Math is all around us, and being able to open my student's eyes to see the beauty of math is an incredible opportunity.
Ryan Mossakowski, The Orchard School, Indianapolis, Indiana
Yes, we 'solve equations' and 'graph points' in my classes, but it's much more than that. I teach them how to deal with struggles. Math doesn't always come easy to most students, in my classroom we work together how to productively struggle through it. To never give up and to know there is always a solution to the problem, we just have to find a way to it. Which goes beyond the math classroom, but to their everyday lives as well. If they can persevere through a math problem they didn't think they could solve, then they can work their way through most problems they stumble across in life.
Toni Robertelli, Rahway High School, Rahway, New Jersey


Math is the universal language. Mathematics spans continents, centuries, and cultures. In today's increasingly divided world, it has never been more important to be able to communicate across the globe. Math can help us do that. Math can help us understand the world we are living in by illuminating data trends, virus trajectories, and successes and failures in governmental policies.
Bette Sloane, Mineola High School, Mineola, New York
"Virtual teaching will never replace the connection you make with your students in person, and it's much more difficult to foster and witness growth in their learning. But, as most teachers have done, I have adapted and learned new ways of engaging and promoting learning with my students, which has renewed my creativity in some ways and given me new ideas for when we return to the classroom next year. I am thankful we live in a time when technology can be utilized to our advantage in situations like these, especially in terms of communication, connectivity, and availability of resources (like Mathspace)."
Collin Thompson, Solvay Middle School, Syracuse, New York
Math is about problem solving and seeking the truth. It teaches us critical thinking and analysis of what we read, see and hear. It encourages us to think logically in every aspect of our lives. I love how mathematical processes and numbers are like puzzles to solve, helping us learn to grow and face adversity, persevere and find the truth in every situation!
Cara Nestor, St. Paul School, Westerville, Ohio
While distance separated us the desire to learn didn't diminish and the students were incredible as I learned how to teach online.
Amanda Booth, Princess Anne Middle School,  Virginia Beach, Virginia
A lot of people don't like math because they don't understand it. In my opinion, not understanding something (or even someone) is not a very good reason to not like it. It's important that we take the time and do the work necessary to understand something before we make final judgements. I make sure that all of my students have the opportunity to not just learn the material, but understand the underlying concepts that explain why the material makes sense. From there, the students can decide if they like math or not.
Rebecca Lambert, Westlake High School, Saratoga Springs, Utah
So many people see Math as something they are simply 'not good at', like there is something wrong with them or they are not good enough, so I suppose I see it as helping young people build confidence and self-worth.
Ian Beaupre, T.A. Blakelock High School, Oakville,  Ontario CA